SPOTLIGHT ON FITNESS

KEEP FIT ASSOCIATION - NORTH WEST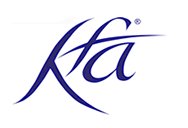 The Keep Fit Association (North West) held their annual "Spotlight on Fitness" rally at Wallasey Town Hall this year, on Saturday, 12th October. RSCDS Wirral Branch were invited to take part, providing a demonstration of Scottish Country Dancing and "audience participation" in leading a short session teaching the KFA members a couple of dances.

Hilary organised and lead a team of dances demonstrating reels, jigs and a strathspey - 5 dances in all. The performances were excellent! Our 45 minute session only gave the audience time to do a couple of dances, "Jig to the Music" and "Enjoy Yourself" but they certainly did seem to enjoy the whole experience.
We are now looking forward to our next KFA event - our annual "Burns Night" celebration with the Wirral Branch of KFA in 2020